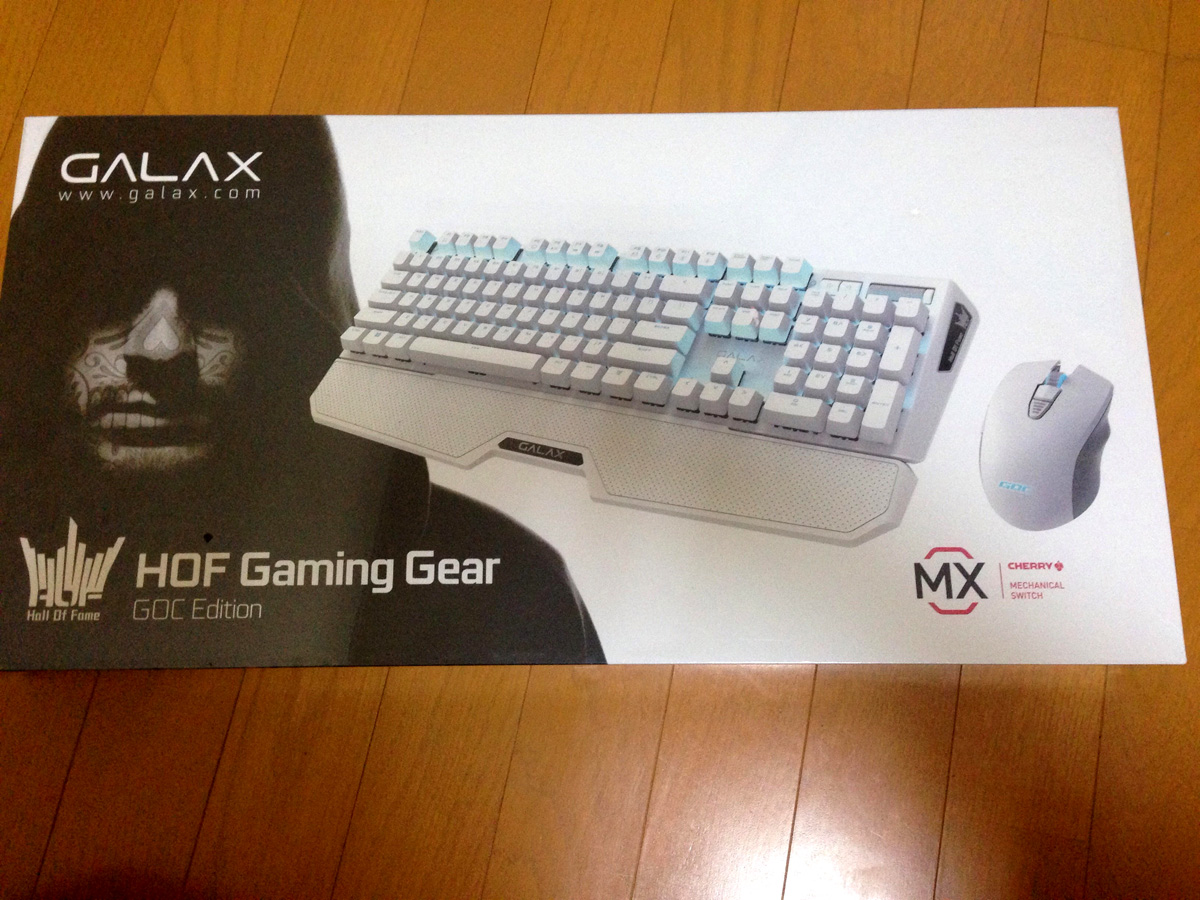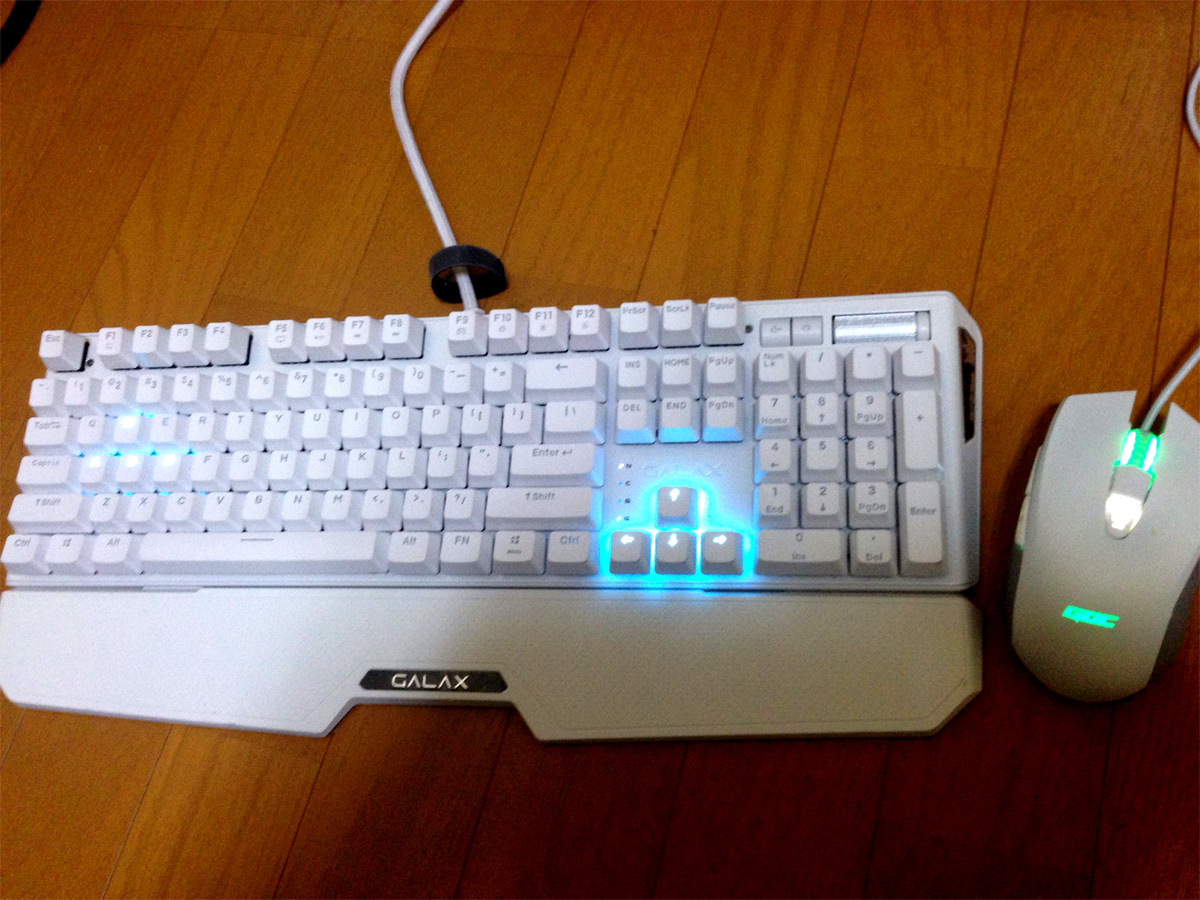 製品紹介です。
今回は、GALAXのゲーミングキーボードとマウスのセット。
ウェブで紹介されているのはブラックですが、私が所有しているのはGOC(GALAXが年に一度開催するオーバークロック世界大会)エディションのホワイトです。
まだ未開封の物がありますので、イベントの時にプレゼントにでもと考えてます。
キーボードのイルミネーションの動画を撮りました。
-説明-
様々なバリエーションの照明効果を楽しめます。
メディアコントロールボタン装備。
ライティングローラーで音量や照明の明るさを調節できます。
キーボードにマウントされているUSBハブで、あらゆるデバイスをすばやく接続。
オーディオ用の出力とマイクのジャックがより簡単に。
-特徴-
・Cherry MXキースイッチ
・キーごとのイルミネーション
・様々なバリエーションのライト効果
・陽極酸化アルミニウムフレーム
・オーディオとライティングコントロール
・プログラマブルマクロ
・100%アンチゴースト
・USBパススルーポート
・取り外し可能なソフトタッチ式リストレスト
-スペック-
キー: 104キー + 2ボタン(オーディオ、ライトコントロール)
レイアウト: USキーボード
ポート: USB
寸法(リストレスト含む): 465 x 127 x 44.5mm
重量: 1012 g
重量(パームレスト付き): 1160 g
互換性: Win7,Win8,Win8.1,Win10,Mac OS10.0-10.9
製品ページはこちら
http://www.galax.com/en/gaming-accessories/galax-hof-keyboard-black.html
Product introduction.
This time, a set of GALAX gaming keyboard and mouse.
It is black that is introduced on the web, but this keyboard is white of GOC (GALAX Overclocking Carnival held once a year) edition.
I want to present another unopened keyboard at the event someday.
I took a video of the keyboard illumination.
-DESCRIPTION-
•Multiple variations light effect
•Dedicated audio and lighting controls: HOF Keyboard not only provide full media control buttons, but also provide die-cast volume and lighting roller. No matter play game, music or video, gamer enjoy multimedia and control lighting brightness more convenient.
•USB 2.0 hub + Audio-out and Mic-in Jack: Convenient USB 2.0 hub allows to connect any USB devices quickly. Audio-out & Mic-in jacks for audio extension more easily.
-FEATURES-
•Cherry MX Key Switches
•Per-Key Illumination
•Multiple variations light effect
•Anodized aluminum frame
•Dedicated audio and lighting controls
•Programmable Macros
•100% Advanced Anti-Ghosting
•USB Pass-Through Port
•Detachable soft-touch wrist rest
-SPEC-
Key: 104 key + 2 Button (audio and lighting controls)
Keyboard Layout: US
Port: USB
Keyboard Dimensions (include wrist rest): 465 x 127 x 44.5mm
Keyboard Weight: 1012 g
Keyboard Weight(with Palm rest): 1160 g
Compatibility: Win7,Win8,Win8.1,Win10,Mac OS10.0-10.9
Product page
http://www.galax.com/en/gaming-accessories/galax-hof-keyboard-black.html
Comments
comments